Governance Portal
Hey Xillionaire, you are at the Governance page. Here, you can vote for some of the important decisions that we will make as a project, being if you have XIL tokens on your balance.
The XIL Token: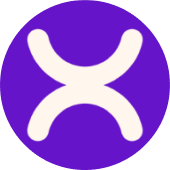 The Xillion token enables community ownership and active stewardship of the project. XIL holders govern the platform through a governance process. If you hold XIL tokens on your balance, you are able to participate in the decision making process.
THE GOVERNANCE APP
Share your opinions and shape the future of the protocol
Snapshot ↗
A simple off-chain voting interface for community members to signal sentiment during the early stages of a proposal's life cycle
GOVERNANCE PROCESS:
Suggestion phase
We will publish some of the suggestions and topics that we want our community to decide (whether we need to accept it or decline).